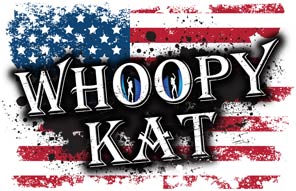 Band schedule
see full schedule
There are no scheduled items.

Please check back!
A Premier Classic Rock Band

based in Maine & New England
Weddings • Private Parties • Concerts
Fundraisers • Corporate Events
Whoopy Kat has the experience, professional sound, lighting, and stage show that will deliver your audience a memorable "rockin' time". From intimate weddings and private parties to full-scale concerts, Whoopy Kat has what it takes to keep the dance floor full all evening!
Let us ROCK your next event!
View our playlist of well-known classic rock hits. And if you don't see your favorites on the list... just ask at the time of booking! Our band can accommodate your special requests.

Join Whoopy Kat at Facebook for updates and latest photos.

Follow Whoopy Kat at Twitter for latest tweets.
Copyright © Whoopy Kat. All rights reserved. :: WHOOPYKAT.COM :: Band website by Barnstormer Design Group